At a December press conference, House Speaker Nancy Pelosi was asked her opinion of proposed restrictions on stock trading by members of Congress. Her response was quick and clear: She hated the idea. "We are a free-market economy," Pelosi, whose family's shareholdings exceed $100 million, shot back. "They should be able to participate in that."
Growing numbers of legislators from both sides of the aisle disagree. Following a series of recent abuses, at least five bills making their way through Congress would forbid lawmakers from owning individual stocks or force them to move their assets into a blind trust. One would make violators turn over any profits they earn to the U.S. Treasury Department. Another would extend the ban to family members. A third would also encompass top staffers.
There's plenty of politicking going on as both sides stake out populist positions ahead of the November elections. A Jan. 19 Morning Consult/Politico poll found that 63% of voters—including majorities from both parties—support a ban on congressional stock trading. "It's hard to be against it, because it's easy for people to see the conflict of interest and how it can be abused," says Jeff Hauser, director of watchdog group Revolving Door Project.
Yet congressional trading persists—and has long failed to attract widespread notice—in part because it's tough to police. Lawmakers' financial disclosures are notoriously hard to decipher, sometimes handwritten, and often late or incomplete, and they require members to report only a value range of their holdings rather than a specific dollar figure. And knowing how legislation will affect specific companies can be tricky, making it tough to sort out who stands to gain or lose.
That's what makes a bipartisan antitrust bill moving through the Senate so interesting: It's a rare case where the stakes of the legislation and the conflicts of interest are unusually clear. The American Innovation and Choice Online Act, introduced by Senators Amy Klobuchar (D-Minn.) and Chuck Grassley (R-Iowa), is aimed at curbing the power of four tech giants: Amazon, Apple, Google's parent Alphabet, and Meta Platforms (what Facebook now calls itself). It would prohibit those companies from "favoring their own products or services, disadvantaging rivals, or discriminating among businesses that use their platforms in a manner that would materially harm competition." In other words, the measure seeks to end the gatekeeping practices that smaller companies and antimonopoly activists say the giants of tech use to keep rivals off their turf.
Last summer the House passed a version of the bill. With lawmakers across the political spectrum in favor of reining in Big Tech—albeit for different reasons—the measure has a strong enough chance of passage that Apple Inc. Chief Executive Officer Tim Cook and Alphabet Inc. CEO Sundar Pichai both felt compelled to spend the past few weeks lobbying senators to vote against it.
The fight over the measure highlights the potential conflicts of interest in lawmakers' shareholdings. A Bloomberg Businessweek examination of financial filings found that at least 18 senators and 77 House members report owning shares of one or more of the companies, and the law could have a significant effect on the value of their portfolios. Pelosi disclosed that her husband has as much as $25.5 million in Apple stock alone. Republican Representative Mike McCaul of Texas reported that his family holds shares of all four tech giants, with a collective value topping $8 million. Last year members of Congress filed more than 4,000 trading disclosures involving more than $315 million of stock and bond transactions, according to Tim Carambat, a researcher who maintains databases of lawmakers' financial trades.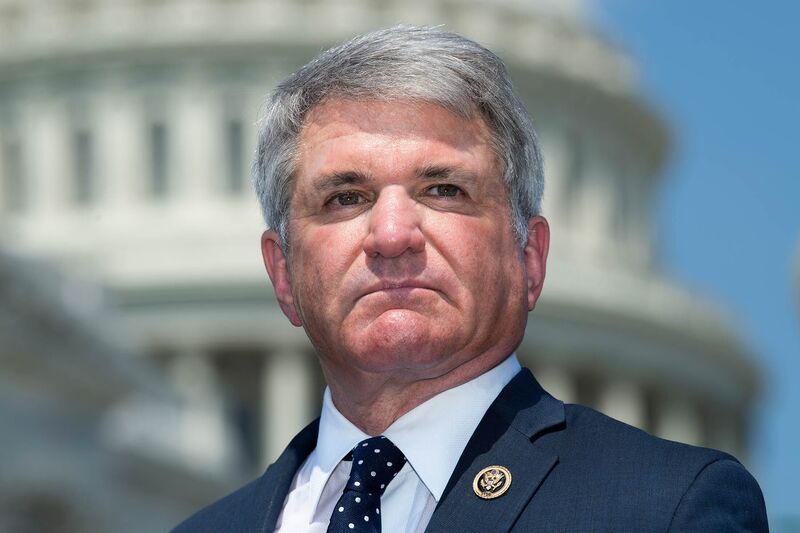 The tech giants claim the bill would cripple U.S. innovation and lead to all sorts of consumer frustrations. Apple says iPhone owners could be put at risk by unvetted apps downloaded outside its App Store, while Google warns that it may no longer be able to give accurate directions on Google Maps and might have to furnish "low quality" search results. But many smaller tech outfits have argued aggressively on behalf of the proposed limitations, and on Jan. 19 several of them briefed White House officials in support of the bill. "The narrowly tailored legislation would go a long way in preventing the most egregious self-dealing by companies like Google," Yelp Inc. CEO Jeremy Stoppelman wrote in a blog post.
On Jan. 20 the Senate Judiciary Committee approved the antitrust legislation on a bipartisan 16-6 vote. (Only two committee members, Democrats Jon Ossoff of Georgia and Sheldon Whitehouse of Rhode Island, own shares of the tech giants; both voted to advance the measure.) Amazon.com Inc. slammed it as an "ambiguously worded bill with significant unintended consequences." Despite the new momentum, its fate remains up in the air. There's no guarantee Majority Leader Chuck Schumer will bring the bill to the floor, many lawmakers in both parties remain adamantly opposed, and the four companies are aggressively lobbying against it.
Supporters plan to ratchet up the pressure by spotlighting lawmakers' stakes in the tech titans. "For senators who own stock in the companies that are the targets of this bill, voting against it will absolutely put their motivations into question, as it should," says Sarah Miller, executive director of the American Economic Liberties Project, which advocates stronger antitrust laws. With growing public anger about congressional trading, that's a message that could soon come from the left and the right.
On Jan. 19 former President Donald Trump attacked the speaker for her family's massive shareholdings and the conflict of interest that poses—without mentioning the cronyism that riddled his own presidency, from lobbyists and dignitaries running up big bills at his Washington hotel to charging the government for events at his Florida beach resort. "She should not be allowed to do that with the stocks," Trump said while promoting a new photo book. "It's not fair to the rest of this country." Speaking to reporters a day later, Pelosi reversed herself and signaled that she might be open to a ban on stock trading, after all. "If members want to do that," she said, "I'm OK with that."